T.J. Mueller, Lathrop Trotter, Representing AirPro Fan & Blower Company in Ohio, Indiana, and Kentucky
We select our manufacturer's representatives (reps) carefully for their shared service mindset, industry expertise, and deep customer relationships. Lathrop Trotter is no exception, representing AirPro Fan & Blower in Ohio, Indiana, and Kentucky since 2015. Tightly connected with our mutual OEM customers' needs, the team works closely with our application engineers to anticipate and translate those needs into solutions.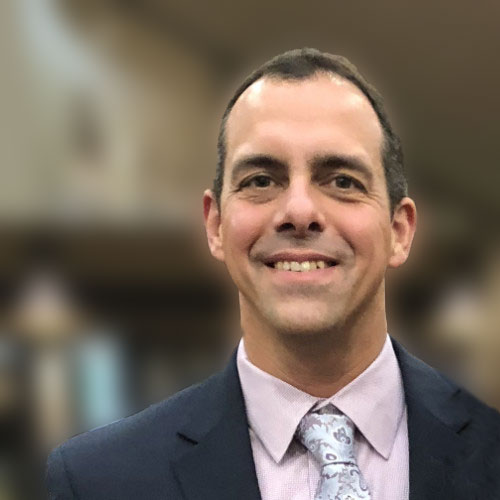 We'd like to introduce you to our rep, Lathrop Trotter Sales Manager T.J. Mueller. T.J. has been with the firm since 2005, working as a sales engineer early on, and a partner from 2010-2021, he recently became the Industrial Sales Manager after the company's acquisition by Koch Air. He was instrumental in the agency's merger-based line expansion in 2012 and serves as a vital resource for customers to specify optimal industrial equipment they can operate for years of reliable, efficient service.
"We sell large industrial equipment that is mission-critical," explains T.J. "Getting the specifications right for every component takes a lot of careful coordination, especially the moving parts of an industrial fan. Even though it's just one part of a much larger system, it's one of the trickiest and most important parts to get right. The quality and reliability have to be there without fail."
About Lathrop Trotter
Founded in 1922 and based in Cincinnati, Ohio, Lathrop Trotter originally served the coal-fired boiler market with products such as ash handling systems, steam turbines, lubricators, and gears. The utility power industry is still a big part of the business, and the agency continues to represent two of the original manufacturers from the 1920s.
Now diversified to provide engineered equipment and systems expertise including industrial and commercial HVAC, cogeneration, combined heat and power, and heat recovery along with their long-standing expertise in the boiler industry.
Lathrop Trotter is a sister division of Koch Air as of a July 2, 2021 announcement. Located in Evansville, Indiana, Koch Air has partnered with Carrier and other HVAC product vendors to provide system solutions in the Midwest since 1936.
How AirPro and Lathrop Trotter Deliver Together
Lathrop Trotter partnered with AirPro in 2015. Since then, the business has been building across industrial fan applications including dilution air, tempering, dust collectors, dryers, kilns, combustion air, burners, and accessories like vibration equipment and variable frequency drives. T.J. says AirPro is the go-to for him on many of his customers' projects because our products are:
A great fit for applications requiring large fans, especially over 50HP and Radial Tipped fans
Well-engineered with no quality issues
Innovative in design and solutions
Delivered on time – nearly never late
Priced competitively
Easy to specify and order
"AirPro is very good at anything large, custom specified, or highly engineered" affirms T.J. "Their engineering is fantastic and their quality is the best. There is never an issue. What I mean by that is that even if something happens, the way AirPro handles it makes it a nonissue. And they're always innovating products and processes to make things easier for us and our customers."
AirPro Rep Highlights and Connections
Lathrop Trotter is part of the established field of AirPro Reps across the country. To learn more, check out the Lathrop Trotter website, or connect with T.J. on LinkedIn.
We'll be highlighting several more of our reps through the course of the year. Keep your eye on the All Things Fans blog and sign up for our newsletter to stay up to date, and please join the conversation on LinkedIn.
Contact us for a connection with your local rep or to schedule an appointment with an application engineer.