Not just Structurally Sound, it's a Work of Art
When touring an industrial fan manufacturing facility, you probably don't imagine anyone remarking on the beauty of welded fan components. Here at AirPro, it happens all the time. Our welders are skilled craftsmen who see their work as a form of art.
At AirPro, quality and attention to detail is seen at every level. The welding quality we consider table stakes, our customers recognize as exceptional.
To see a snap shot of our facility, take a look at the video below:
Quality Welding and Customer Confidence
Quality welding starts with the craftsmen doing the work, day in and day out through all stages of construction. All AirPro welders go through a rigorous training process and must pass multiple levels of testing (including certification to American Welding Society (AWS) standard D14.6) before participating in the manufacturing process of any fan components.
Many of our customers are original equipment manufacturers (OEMs) and depend on our quality and reliability for their own brand reputation. It's not unusual for these OEMs to visit our plant to see the inner workings of our manufacturing process. They are always impressed by our manufacturing processes and the craftsmanship that goes into building each component.
"We've worked with a lot of fans and fan manufacturers. AirPro is capable of doing things others can't or won't do… Seeing them side-by-side with other fans in the system accentuates the point, so once a customer buys AirPro, it's all they want to use."

System Integrator
We continuously meet the high standards set for our welding, design and construction as evidenced by our customer's confidence in us.
"There are only a few companies with the reputation to supply the level of custom engineering we need in most of our fan applications. Once we put one AirPro product in, it's all the customer wants to work with. AirPro's quality just simply speaks for itself. It's beautiful work that customers can appreciate as much as we do."

Dust Collection Provider
What is Quality Welding?


There are many technical ways to judge the quality of a weld. It starts with our engineering standards that determine the type of welds needed for the structural integrity of each component. Our on-staff Certified Welding Inspector then develops the required welding processes and certifies each welding staff member accordingly.
As fan parts are built, welding supervisors inspect each weld for smoothness, regularity, and lack of porosity. Depending on project requirements, the welds may be tested using liquid penetrant, magnetic particle, ultrasonic, or other testing methods.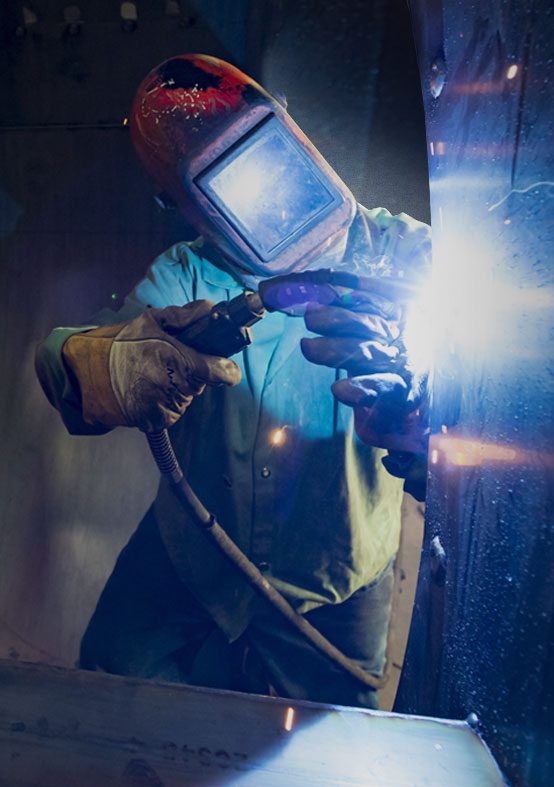 If welding defects are discovered, the components will be returned to the welding department for repair or rebuild, and the entire process is repeated until our standards of quality have been achieved.
Formal Quality Standards
Quality Assurance & Control


From the very beginning in 2002, quality has been at the core of AirPro's DNA. Standards and processes were implemented to make sure every AirPro fan will serve it's owner well for many, many years.
After 20 years of production and thousands of fans in the field, our track record of quality and reliability is extremely high. Our warranty claim rate is below 0.35%. More than 99.65% of our fans never receive a warranty claim. That is remarkably high considering that our fans are covered with a 3-Year Warranty (3x longer than competing fan brands). When we don't get it right, each situation is evaluated to determine what caused the problem. Changes are made and processes improved so that mistakes are not repeated in the future.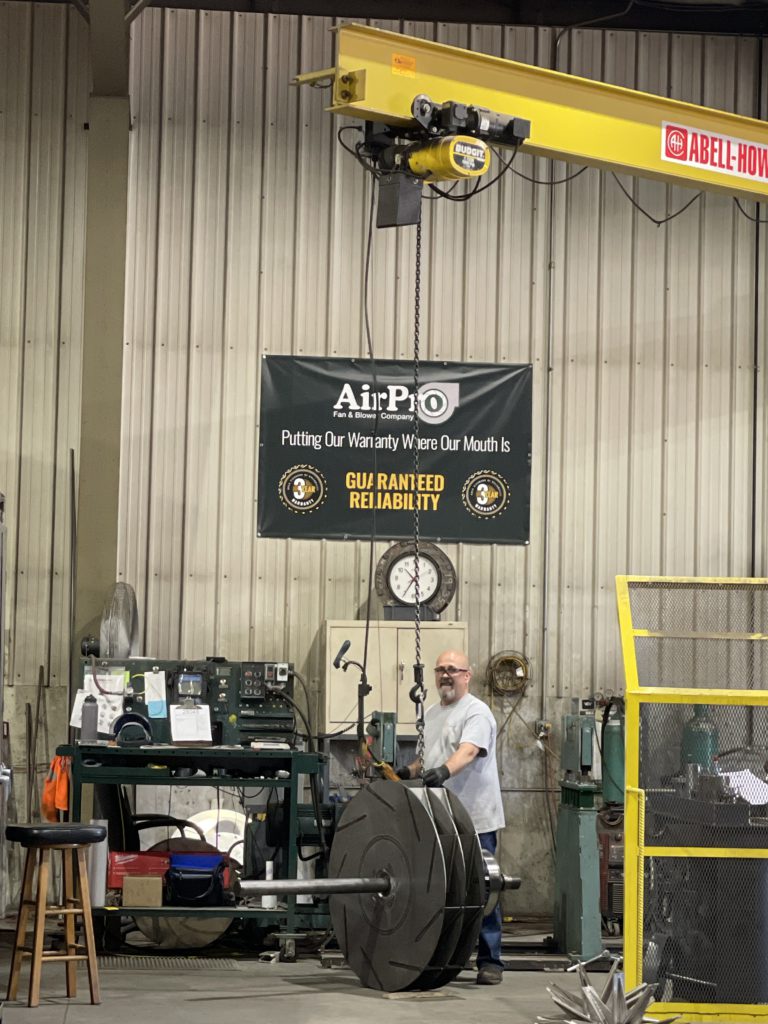 Quality Process: ISO 9001:2015 Certification
AirPro is proud to have officially earned our ISO 9001:2015 certification in February of 2022. Certification meant documenting every process involved in running the business. That experience both reinforced and enhanced the quality management principles upon which our company was founded.
Work Ethic and Personal Pride
Premier weld quality is just one way we carry out our mission to build the most reliable industrial fans. It would not be possible without our team of welders who strive for perfection and practice their craft with pride. We appreciate our welders and extend a big "Thank You!" to them for a job well done!
Related Content
Here are several related posts and pages that might be of interest as you think about your application.
We welcome comments and questions via our LinkedIn Page, and you can always Contact Us or Request a Quote for more details.